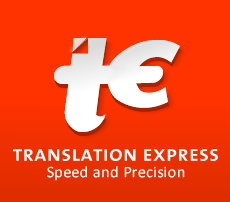 After years of working with businesses from around the world, Translation Express has assembled a top notch international network of translators, programmers, journalists, researchers, and advertising agencies; with extensive knowledge of online behaviour (such as favoured search engines and keywords in different parts of the world, etc.).
This means that we can take care of the entire process of translating and localising your website – with no need to hire a separate website development team – and can then follow up with an SEO campaign to get your site ranking highly in major search engines. Thanks to our 'all-in-one' method of project management for website translations, we can quote you for the whole job, and liaise with you throughout the project.
Translation Express has extensive experience working with website translation, from simple sites in two languages, to developing the online presence of multinational businesses in many different languages. We have a wide international network of translators, programmers, marketers, and writers, as well as sound knowledge of the online behaviour of Internet users from all over the world.
If your project requires more than just a standard translation, look no further. Not only can we give you an accurate translation of the material on your website, we can help tailor it to localised markets abroad, utilising our knowledge of preferred search engines and keywords in different countries, and in different languages. Translation Express can provide an 'all-in-one' solution that involves translation and localisation of content followed by a targeted SEO (Search Engine Optimisation) campaign. There is no need to hire a separate team of website developers, and our project management solution provides you with a single quote for all services, and allows your input every step of the way.
1. Website Translation
We provide comprehensive translation services for entire websites, not merely direct translation of core texts. We create translation documents from the original website material, which are convenient for website designers and programmers later on. From these translation documents, our specialised translators translate your entire site, while always referring to the original site to maintain the correct context and intention. Because we view your website as a whole, we also take care of the components that are often overlooked, such as enquiry forms, contact pages, terms and conditions, and page names.
2. Website Design/Programming
Our in-house team of website developers and programmers are available to help improve or redesign your website, saving you from having to hire a separate team. They are able to work and advise on all facets of your online identity, and can work in all major programming languages and formats. Our designers can even help you with personalised images, Flash components, and overall design concepts. We can also develop a Content Management System to help integrate your website's existing technical components with new material. This will also make it much easier to edit and upload content in the future, including adding more foreign languages when new markets become available.
3. Website Foreign SEO
There are clear benefits to being among the highest-ranking search results for your particular field. Our international SEO experts can help you reach the top of not just the major international search engines, but the most popular ones in your target country. Once you have decided to focus on SEO (including Pay-Per-Click and linkbuilding), our team will set up Pay-Per-Click, research the most popular and relevant search keywords in your target language, create metatags, run campaigns, and exchange links with other foreign language websites. In a few short months, you will begin seeing your foreign language website as one of the top listings in Google, Yahoo, and the most commonly-used search engines in your target language and country.
4. Website Proofreading
As a final step, we have a different native-speaking translator look over the final foreign version of your website to ensure that everything reads naturally and correctly. A reader who has not been involved at any other stage of the project will be able to give a fresh perspective, spot any inconsistencies, and ensure that the website, as a whole, makes sense.
Whether you want a single web page translated, a website redesign, or a full localisation and foreign SEO campaign, we will endeavour to provide you with the most comprehensive, economic, communicative solution available. We can translate your website into almost any language, and localise it for any major country or region. If you have any questions about website translation or SEO, please contact us. We would be more than happy to provide advice and a quote for your project.
TRANSLATION JOBS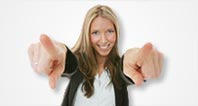 If you are looking for translation work, we are always looking for translators of any language.
› Fill out our application form for translators – apply today!