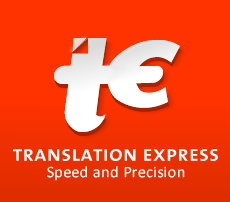 At present we supply the following interpreting services:
• Business Interpreting
• Medical Interpreting
• Legal Interpreting
• Whispering Interpreting/Chuchotage

We provide accurate, reliable live interpretation services in locations all over the UK, as well as online or by conference call. Our professional interpreters are available to come to offices, conferences, and homes to interpret during meetings, presentations, consultations, and more.
We specialise in the following types of interpreting service:
• Business Interpreting
• Legal Interpreting
• Medical Interpreting
• Whispering Interpreting/Chuchotage

Business Interpreting
Business interpreting involves the interpreter listening to the speaker and translating directly to the listener or listeners after a short amount of time. The business interpreter is required to translate to and from both languages, and will translate for both speakers and listeners. This form of interpreting is ideal for one-to-one or small group situations, with the business interpreter acting as a liaison between the speaker and listeners.
Some of the more common uses for business interpreting are:

• Commercial negotiations or business meetings (including business lunches, breakfasts, presentations, etc.)
• International Exhibitions
• Factory tours
• Real estate viewings

Legal Interpreting
Legal interpreting is intended for use in any legal situation, such as courtroom proceedings or meetings with attorneys. To ensure maximum accuracy and clarity of information, the interpreter will fully translate a few sentences at a time for listeners, allowing all parties time to absorb the material. Legal translators often spend the majority of time translating from speaker to audience, but will also provide two-way translation for questioning, interviews, and meetings. Our legal interpreters are not only extremely familiar with both languages involved, but are well-versed in legal terminology as well as court proceedings and protocol.
Medical Interpreting
Medical interpreting is suitable, and often necessary, for a wide range of situations, including general consultations, specialist appointments, emergency situations, and in- and outpatient hospital stays. When patients speak a different language from their doctors and nurses, it becomes even more important that communication channels are clear.
Our medical interpreters are not only fluent in target and source languages; they are also well-trained in medical terminology and procedures, and are experienced with explaining these in an appropriate and sensitive manner to both patients and medical staff. Like medical professionals, our interpreters are bound to maintain strict confidentiality about conversations that occur during any medical consultations or interactions.
Whispering Interpreting or Chuchotage
Chuchotage is a form of interpreting that involves the interpreter whispering translations directly into the ear of a single listener while the speaker continues with a speech, presentation, or meeting.
The interpreter will be seated near the listener, and will whisper summarized translations of the ongoing speech directly to the listener. As the interpreter needs to listen to upcoming material, it is not possible to provide word-for-word translations during Chuchotage. This method of translation is appropriate for situations where only one listener does not understand the source language, and where it is more convenient for the speaker to remain uninterrupted.
TRANSLATION JOBS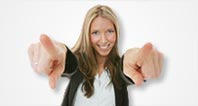 If you are looking for translation work, we are always looking for translators of any language.
› Fill out our application form for translators – apply today!