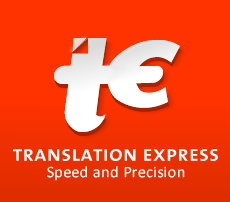 Prices: from £46.75 per 1,000 words
We have some of the most competitive prices out there for quality translations. As we don't spend a fortune on expensive sales reps and brochures, we can keep our prices to a minimum while conserving the quality of using qualified, vetted, native speaker translators. Our prices start from £46.75 per 1,000 words.

General Idea of Prices
Prices start from:
• 1,000 words - £60 (note: £60 is our minimum charge for any document, however small)
• 2,000 words - £110 (works out at £55 per 1,000 words)
• 5,000 words - £261.25 (works out at £52.25 per 1000 words)
• 10,000 words - £495 (works out at £49.50 per 1,000 words)
• 50,000 words - £2,337.50 (works out at £46.75 per 1,000 words)
What do our prices depend on?
Prices depend on the following 5 things:
1) Language pair (e.g. English into Spanish or French into English or German into Italian etc) - more exotic languages cost more, translations INTO English cost more than translations FROM English
2) Number of words - for very short translations we have a minimum charge of £60. For larger translations (above 5,000 words) discounts are automatically built into our prices.
3) Timescale - the longer you can give us to do your translation, the lower our prices. Urgent translations are more expensive as it means we often have to rearrange the work schedules of our translators.
4) Type of language - general translations are the cheapest while legal, technical and literary translations cost more as only specific translators are qualified to do them.
5) Proofreading - if you require a second qualified, native-speaker translator to double-check the work, we add 50% to our prices. We strongly recommend this for most legal documents and anything which is going to be printed (once it's printed, you can't make changes whereas on websites it's easy to change the odd mistake).
For a free quotation based on your precise translation needs, please use our Free Quotation Tool. You don't need to give us any personal information and you will get your quotation instantly on the screen.