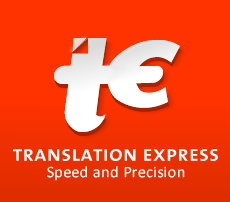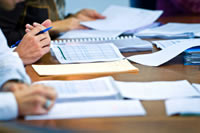 If you're looking for a simple translation for projects of at least 500 words in length, Translation Express can produce a prompt and accurate translation from a native speaker of the language you want to translate into.
Translation Express provides straightforward and accurate translations for a wide range of projects, from essays and assignments to reports and web pages.
Our general translation services are ideal for large and small projects that have a wide audience or require no specialist knowledge. Our team of translators will provide prompt and smooth translations of documents, reports, presentations, and more. If your project involves a specialist field, or requires particular knowledge or writing skills, please click on the relevant link to the left.
Translation Express has an extensive network of professional translators who are available to translate your document to and from a long list of languages, including English, Spanish, French, Italian, German, Chinese, Arabic & Japanese.
Price & Time estimates *

500 words

1000 words

3000 words

5000 words

Best Value Service
(cheaper but slower)

£60
3 days

£60
3 days

£165
3 days

£262
3 days

Express Service
(faster but more expensive)

£60
2 days

£83
2 days

£248
2 days

£392
2 days

Super Express Service
(fastest,most expensive)

£60
1 day

£110
1 day

£330
1 day

£523
1 day

* Please note that the prices generated by the Instant Price Quotation are estimates, and are subject to change before your order has been verified and confirmed by our team. You will be notified of any amendments made to the quoted price.
TRANSLATION JOBS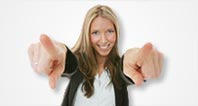 If you are looking for translation work, we are always looking for translators of any language.
› Fill out our application form for translators – apply today!