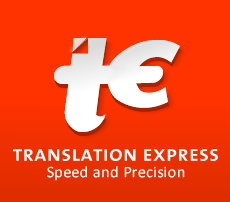 Translation project management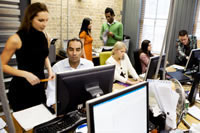 Thanks to the accommodating system of project management employed by Translation Express, we are able to take on your translation project and liaise with you throughout, and ensure a straightforward, trouble-free route from start to finish.
A Project Manager is appointed for each translation project. He or she is your only point of contact for said project, and will keep you updated of the latest progress on your translation, as well as answer any queries or questions you might have.
The Project Coordinator gathers the best possible team from our considerable team of translators – choosing those who are best suited for the job, both in terms of qualifications and previous experience in any particular line of work relevant to your project.
1. CLIENT SENDS
DOCUMENTS

• Specifies source/target languages, number of
words and text type
• Project Manager is given specific directions

2. DOCUMENT
ANALISYS

• Source/target languages?
• Content type?
• Specific line of work?
• Glossary needed?

3. TRANSLATION TEAM RECEIVES DOCUMENTS

• Project Coordinator will divide large projects between several translators
• Allocated to translators with expertise in particular areas

6. CLIENT
RECEIVES FINISHED
TRANSLATION

• Receipt of finished job confirmed by client
• Client has 7 days to
deal with any concerns

5. DRAFT
REVIEWED
BY PROJECT
MANAGER

• Translation must meet
client's specifications
• Any translation problems addressed
• Ensures layout is
congruent with original

4. PRODUCTION
OF DRAFT

• Draft proofread, if stipulated by client
• Layout/formatting issues from translators raised
TRANSLATION JOBS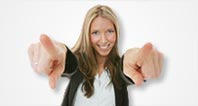 If you are looking for translation work, we are always looking for translators of any language.
› Fill out our application form for translators – apply today!
CUSTOMER TESTIMONIALS
"Thank you for the last set of documents and for all of your hard work on this project. The feedback from the users during the training says the documentation provided by yourself worked as an excellen..."
Andrew Melka, The U.S. Department of Health & Human Services, Bangkok